If in Indonesia there is the highest Sigura Gura Waterfall, then where is the highest waterfall in the world?
Is Angel Falls, the highest and most dangerous waterfall in the world. This waterfall in Canaima National Park, Venezuela, has a height of 979 meters.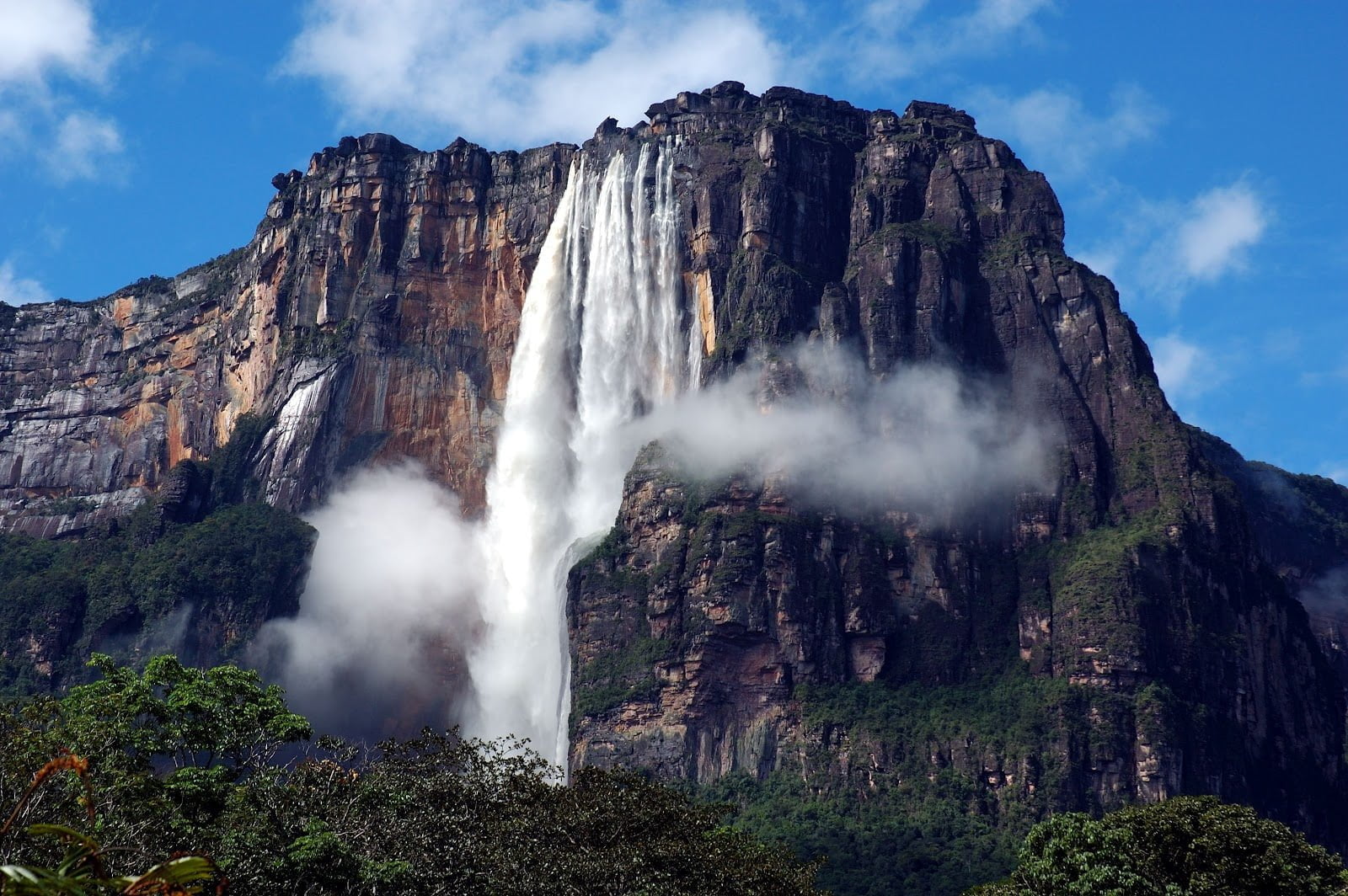 The water that flows into a waterfall falls from a fissure near the summit of Mount Auyán-tepu, into a place known as Devil's Canyon.
Not only is it considered one of the most dangerous, Angel Falls is also one of the most fascinating natural wonders in the world.
The history of Angel Falls in Venezuela
Prior to the mid-1950s, this waterfall was an unknown wonder. Even the native Kamarakotos Pómon who inhabit the valley beside Auyán-tepu stay away, believing that the remote location of Angel Falls harbors evil spirits.
In 1933, United States gold miner James Crawford ('Jimmie') Angel, discovered Angel Falls by accident, …