If there's anywhere in Europe you can guarantee you'll enjoy in the ski season it is St Moritz. In fact, this town in the Swiss Alps only comes to life when there is snow. Sure, it is beautiful year-round but without a layer of white powder, St Moritz wouldn't be half the fun. And indeed it is a lot of fun when the season is in full swing. Visitors come from around the globe – I myself included, having flown here all the way from Australia to check in to the Carlton Hotel in St Moritz and report back on what you can expect from this luxury five star hotel overlooking the beauty of St Moritz.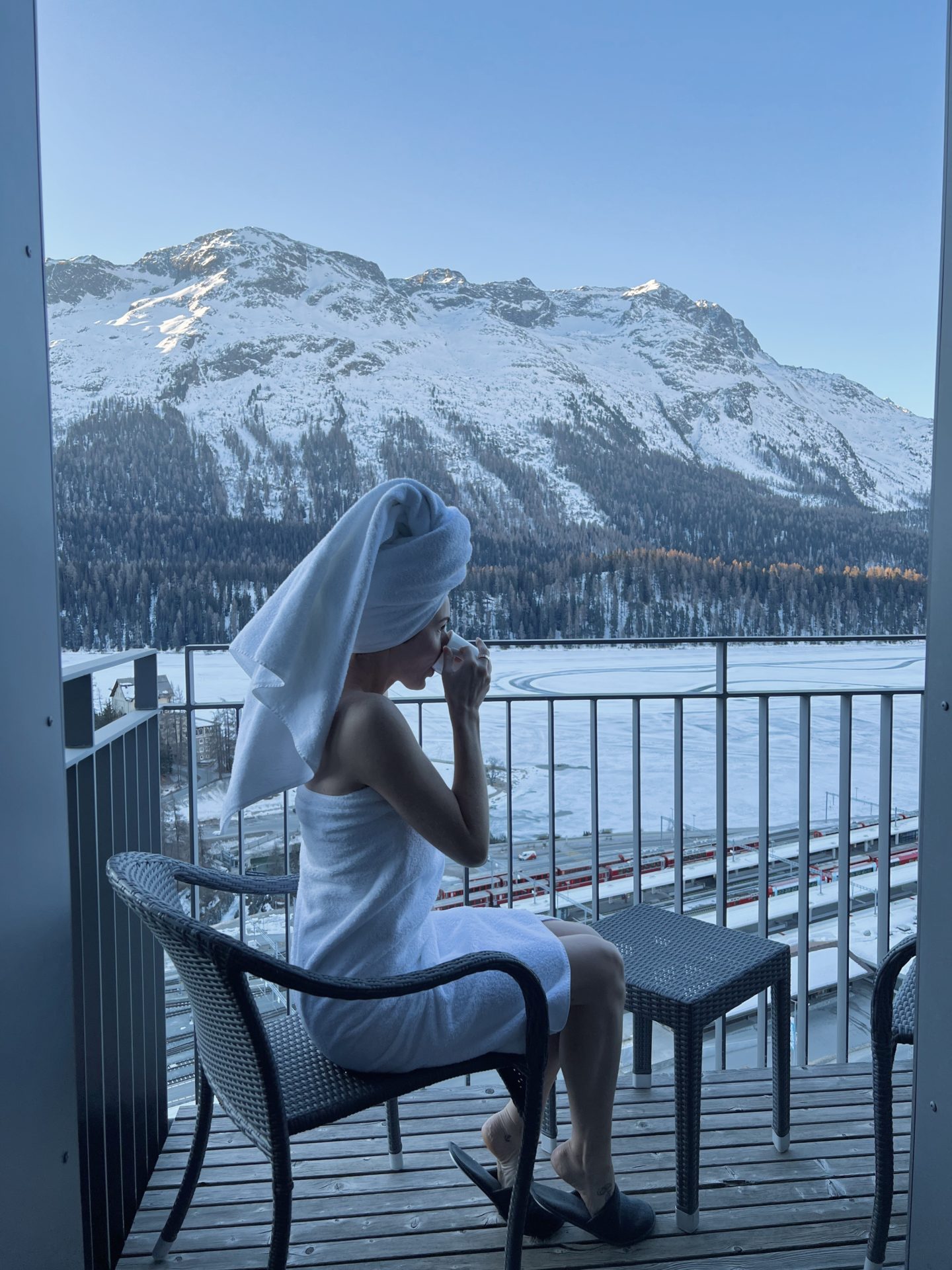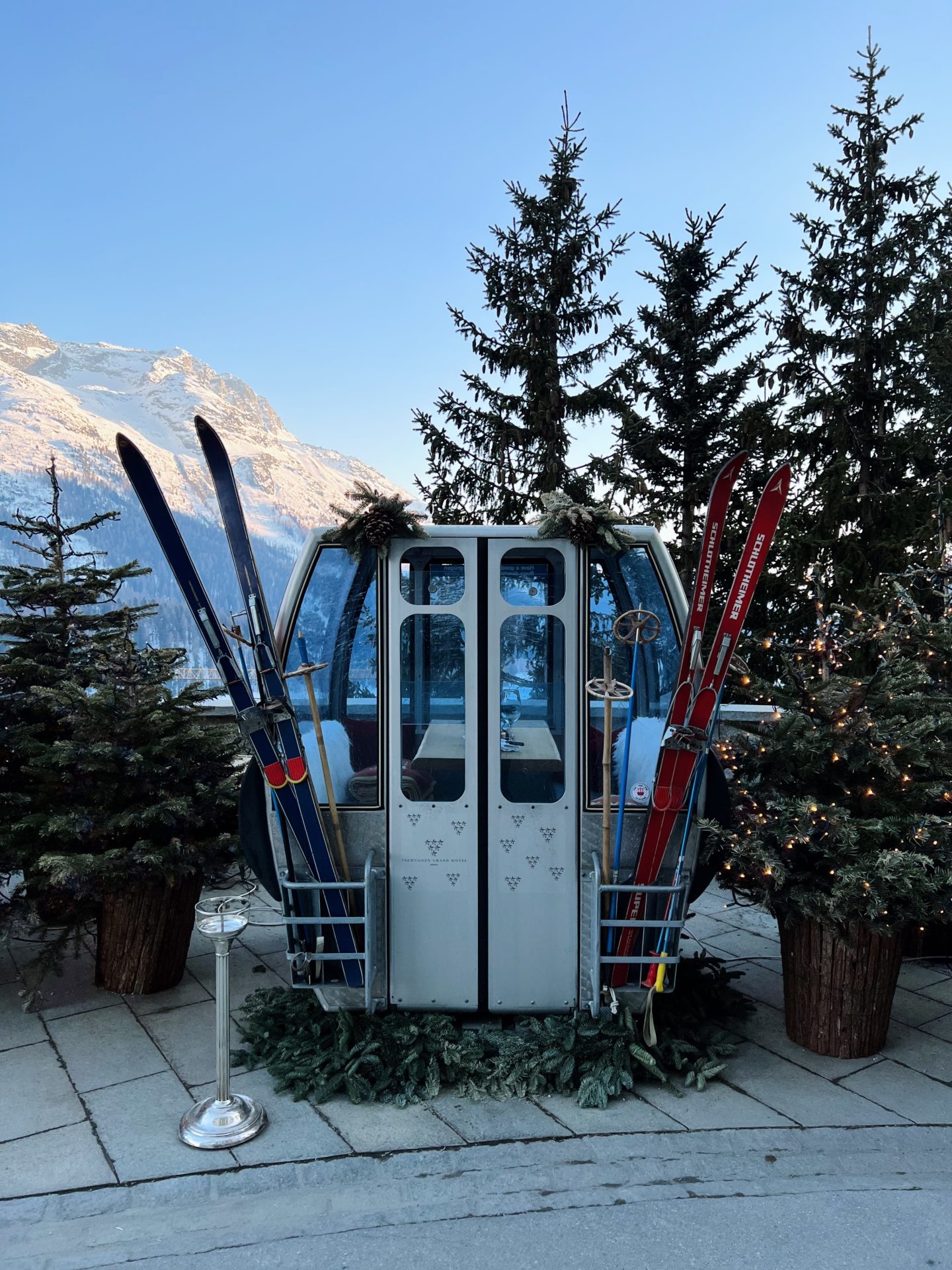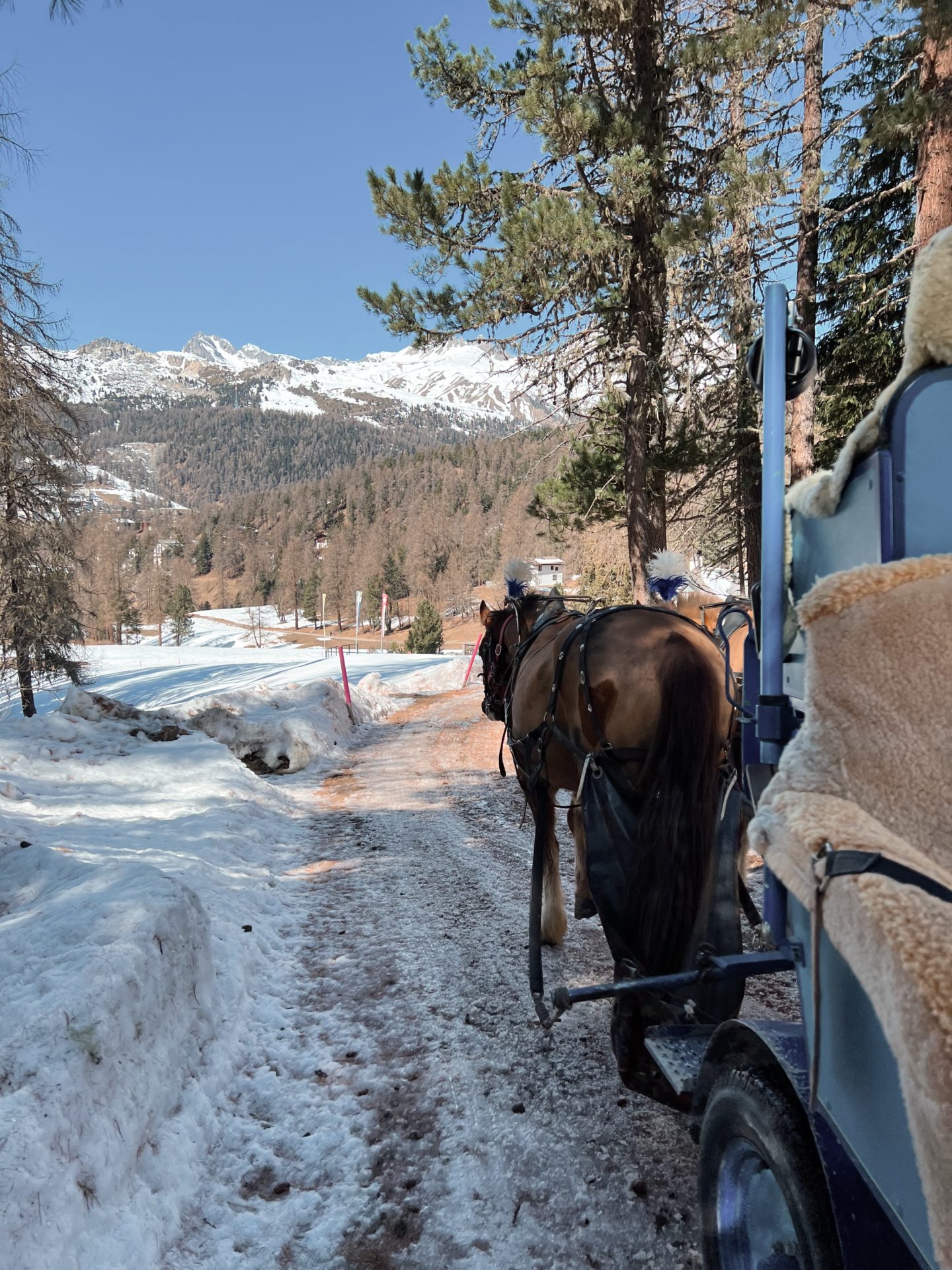 Checking In to the Carlton St Moritz
Anyone who has visited St Moritz will tell you this town is like something out of a fairytale. And covered in a thick layer of fresh snow, this only becomes more apparent. St Moritz has long been considered the most ritzy location to venture toward for ski season, making it one of the more expensive choices and attracting a glamorous clientele year after year, each season.
The town is therefore full of luxury hotels and most of the properties here are five star hotels that have been passed through generations. The Carlton Hotel overlooks the lake below and is no exception. Indeed, it is one of the most celebrated hotels in town.
I checked in to the Carlton St Moritz at the end of their short season and decided to share my experience at the beginning of a new season, when many of you will be considering a ski trip heading into the holidays. What surprised me most about this hotel is that it only opens for a few short months each year, before closing completely until the snow returns.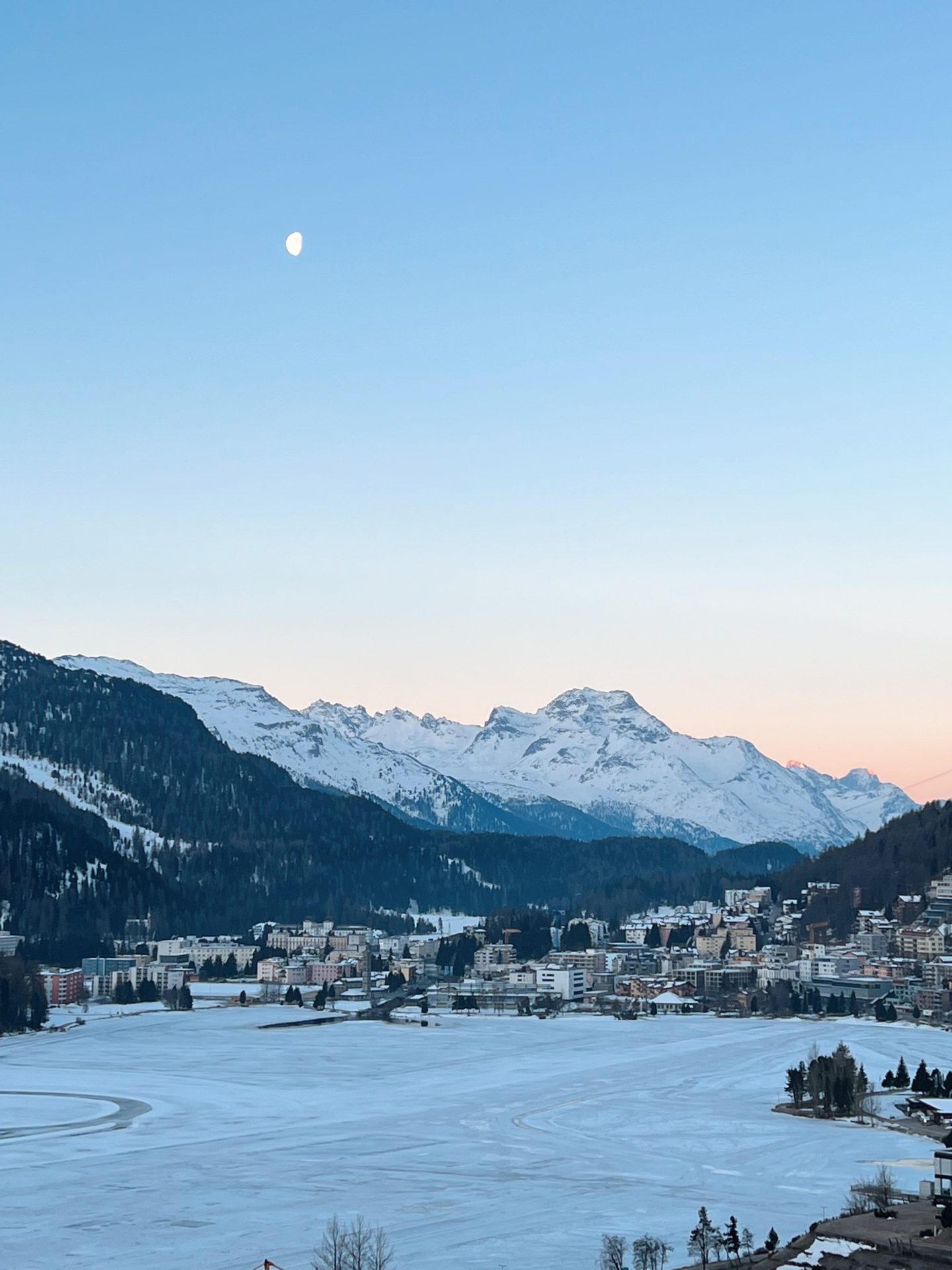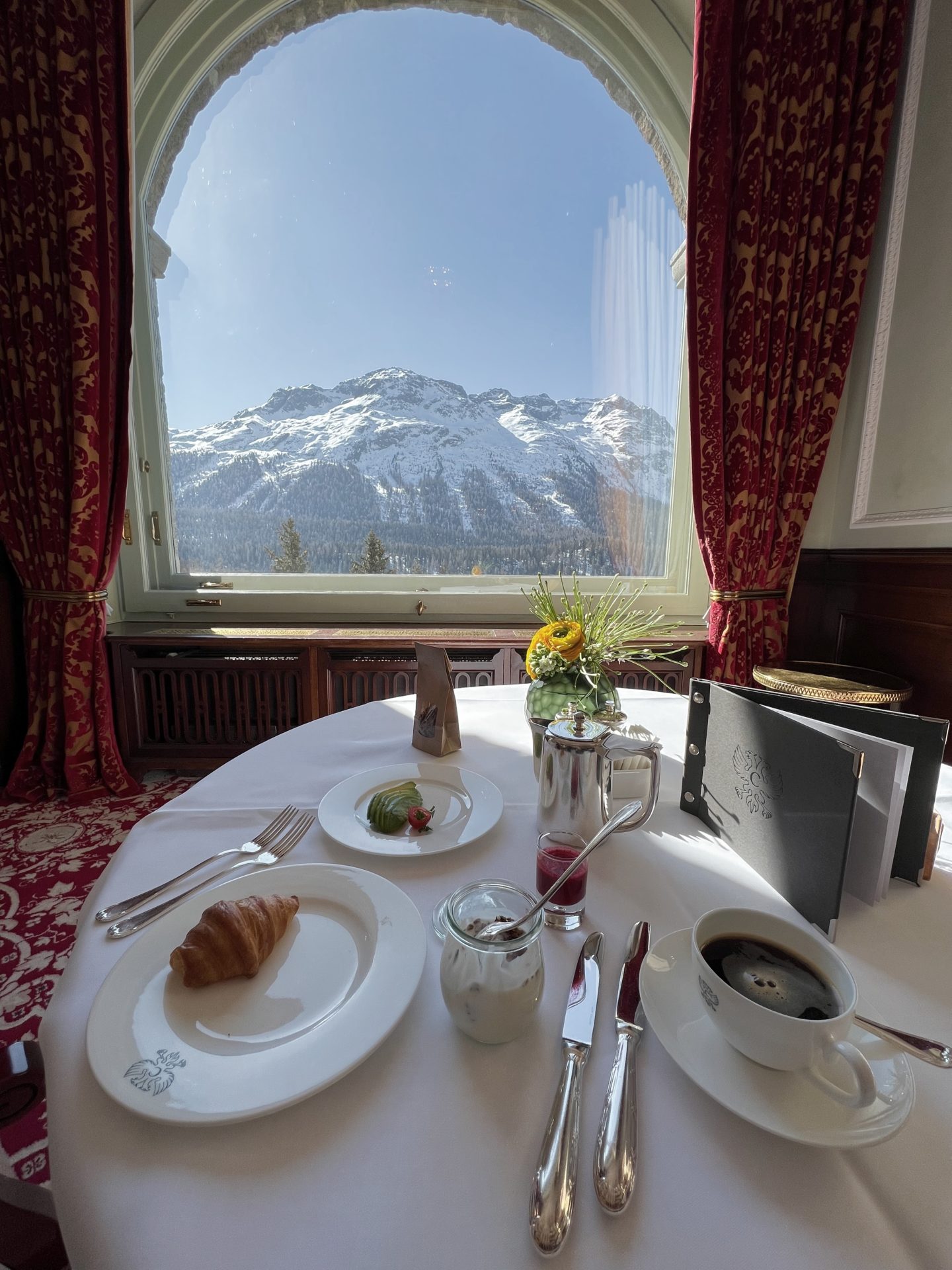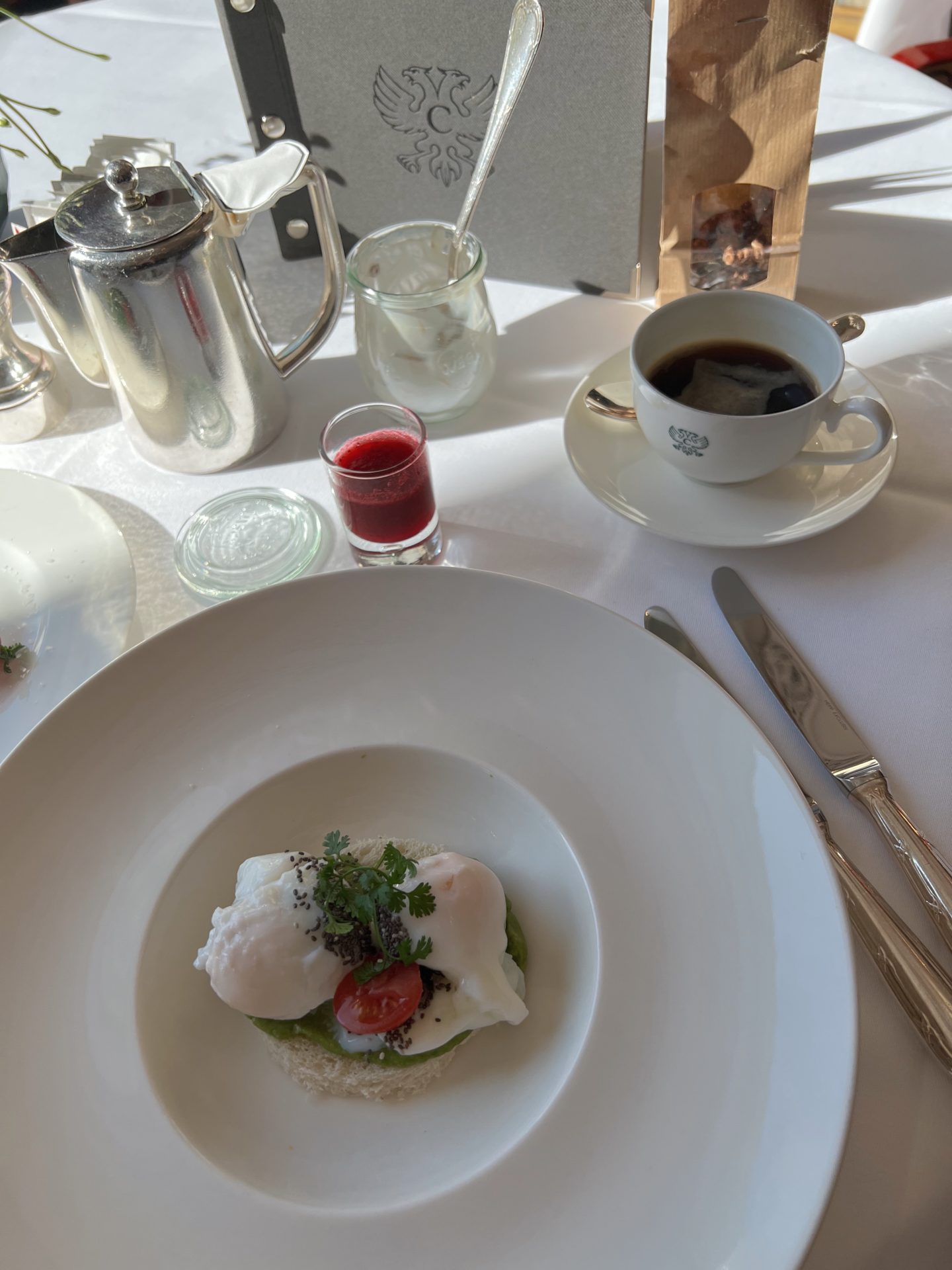 Waking Up at the Carlton Hotel in St Moritz
The days start early or late, depending on how much fun you had the night before in the bar. Early risers will be rewarded by a soft glow rising over the town in the distance, however with breakfast served until 10:00am you can take as long as you like to wander down to the restaurant.
Breakfasts are served buffet style, with an a la carte menu available for cooked dishes like avocado and poached eggs on toast. Keep an eye out for the Moving Mountains Menu options, as these are healthy alternatives for health conscious travelers or those just looking for some fuss-free fare after spending too long on the road.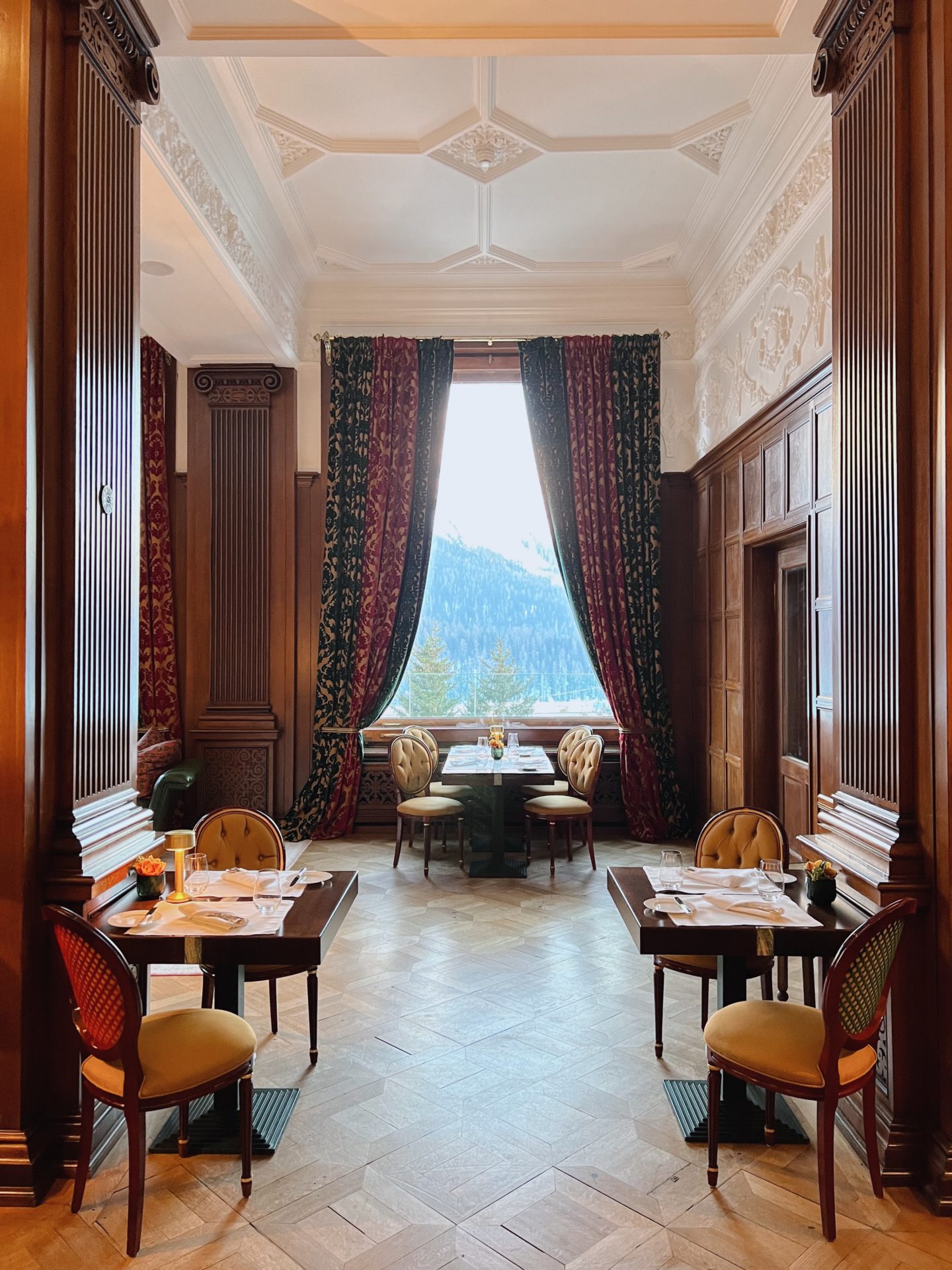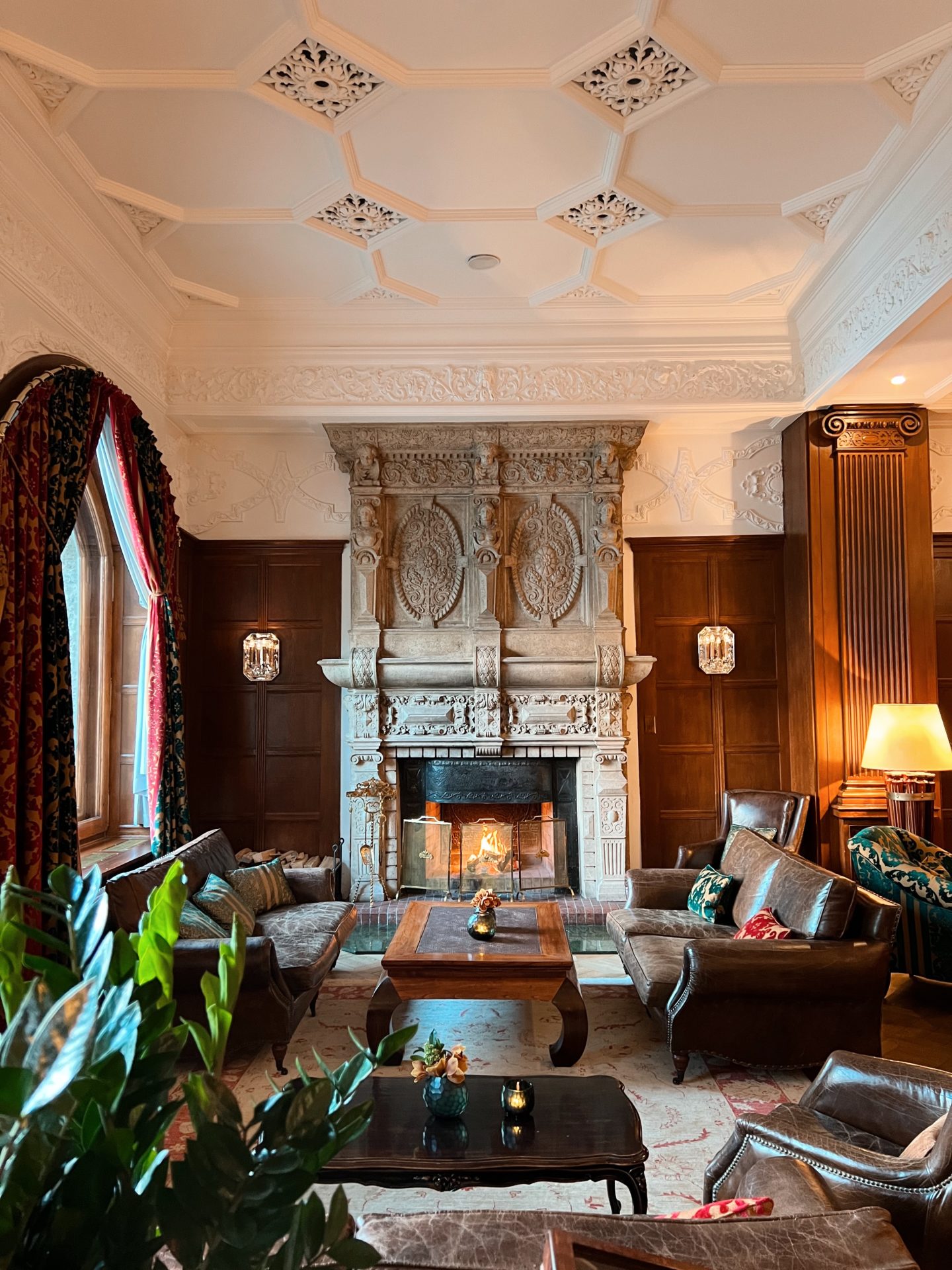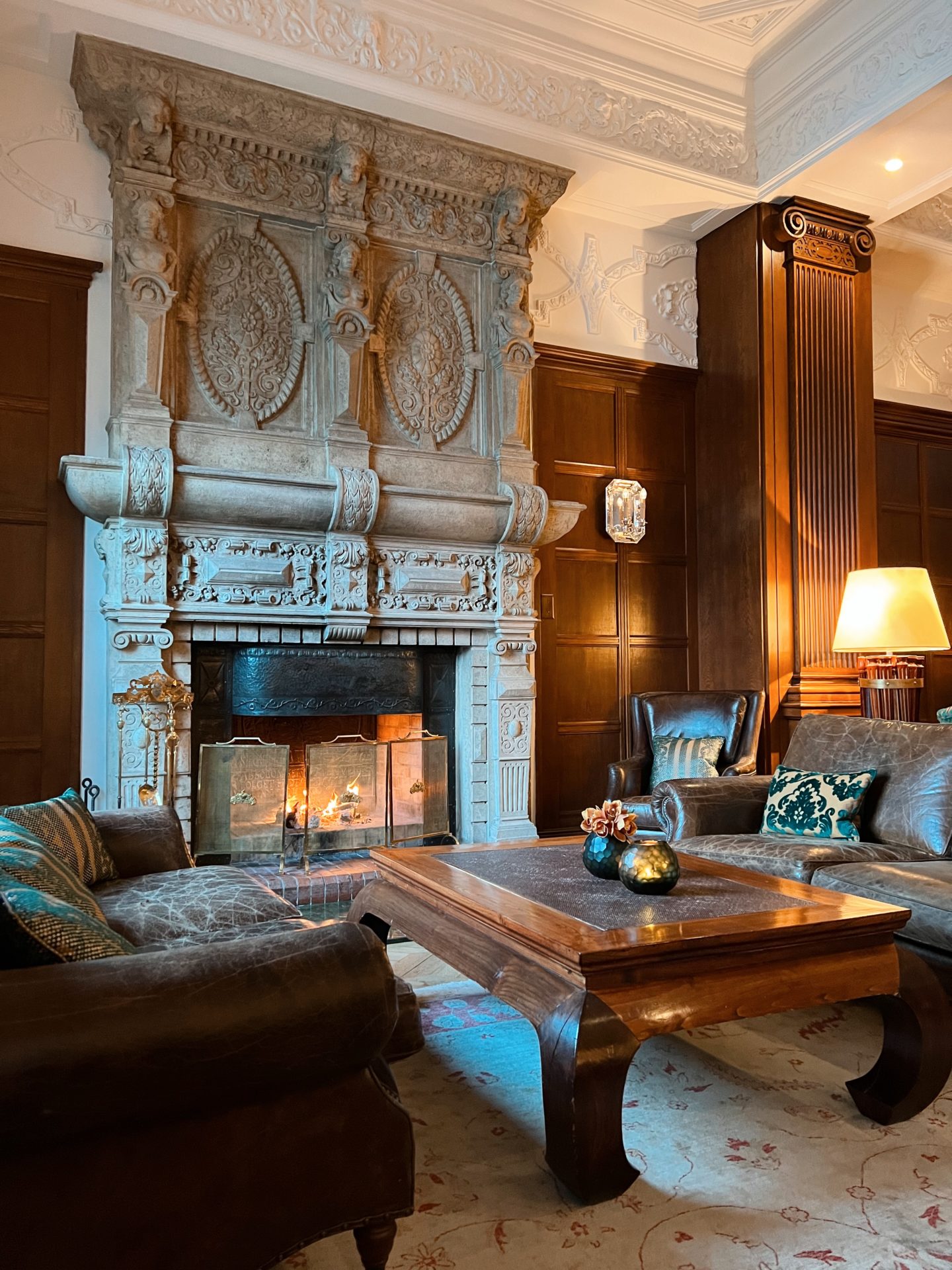 Around the Hotel: Carlton Bar & Bel Etage
There are many locations to wine and dine around the hotel, but my absolute favourite was the Carlton Bar and Bel Etage. It is here where you can relax and unwind at any time of day, order an aperol spritz to enjoy in the sun or choose from the bar snacks menu. This is also where guests can enjoy a traditional afternoon tea, complete with a glass of bubbles to enjoy sat by the fire with a live pianist playing in the evenings.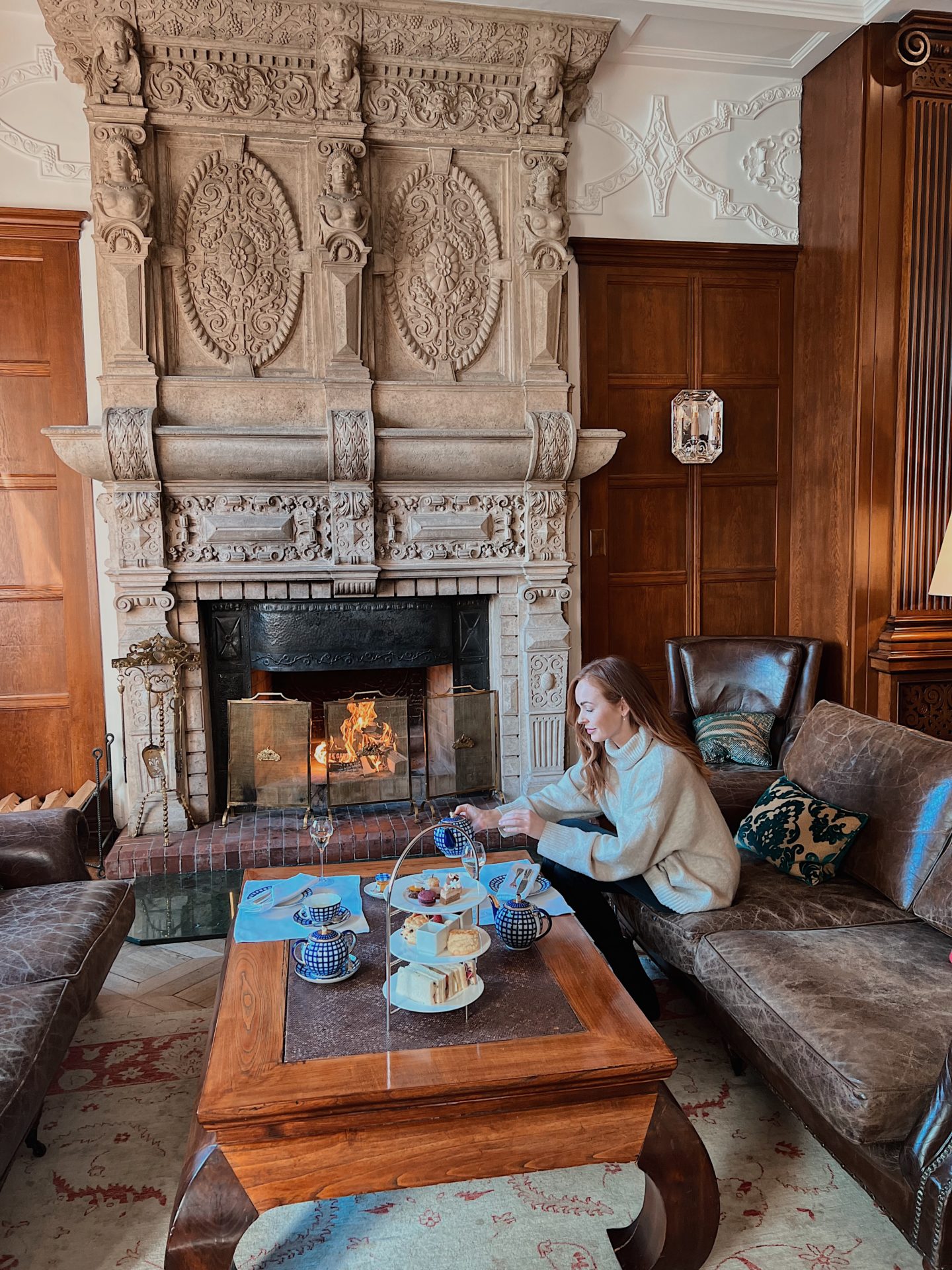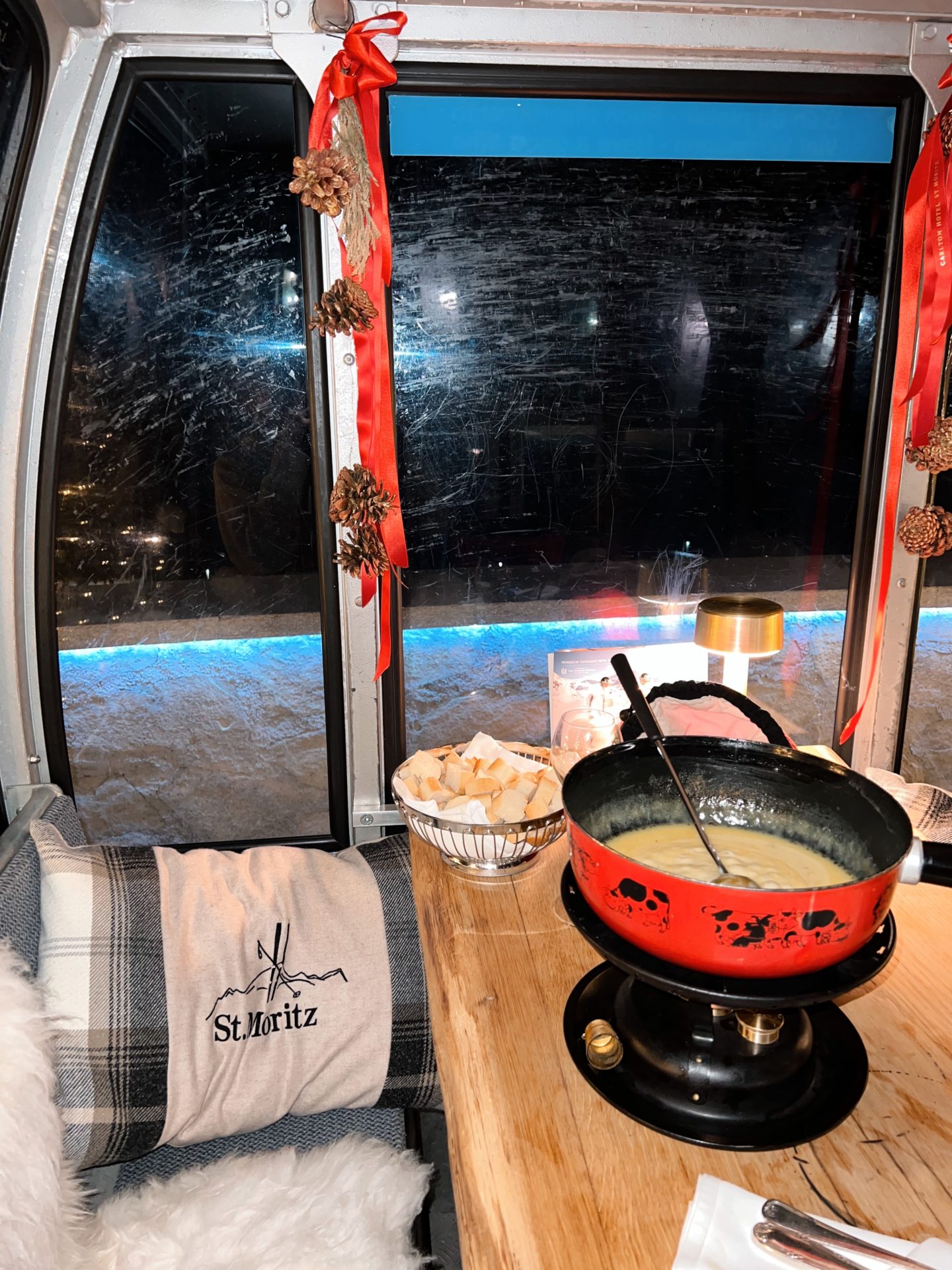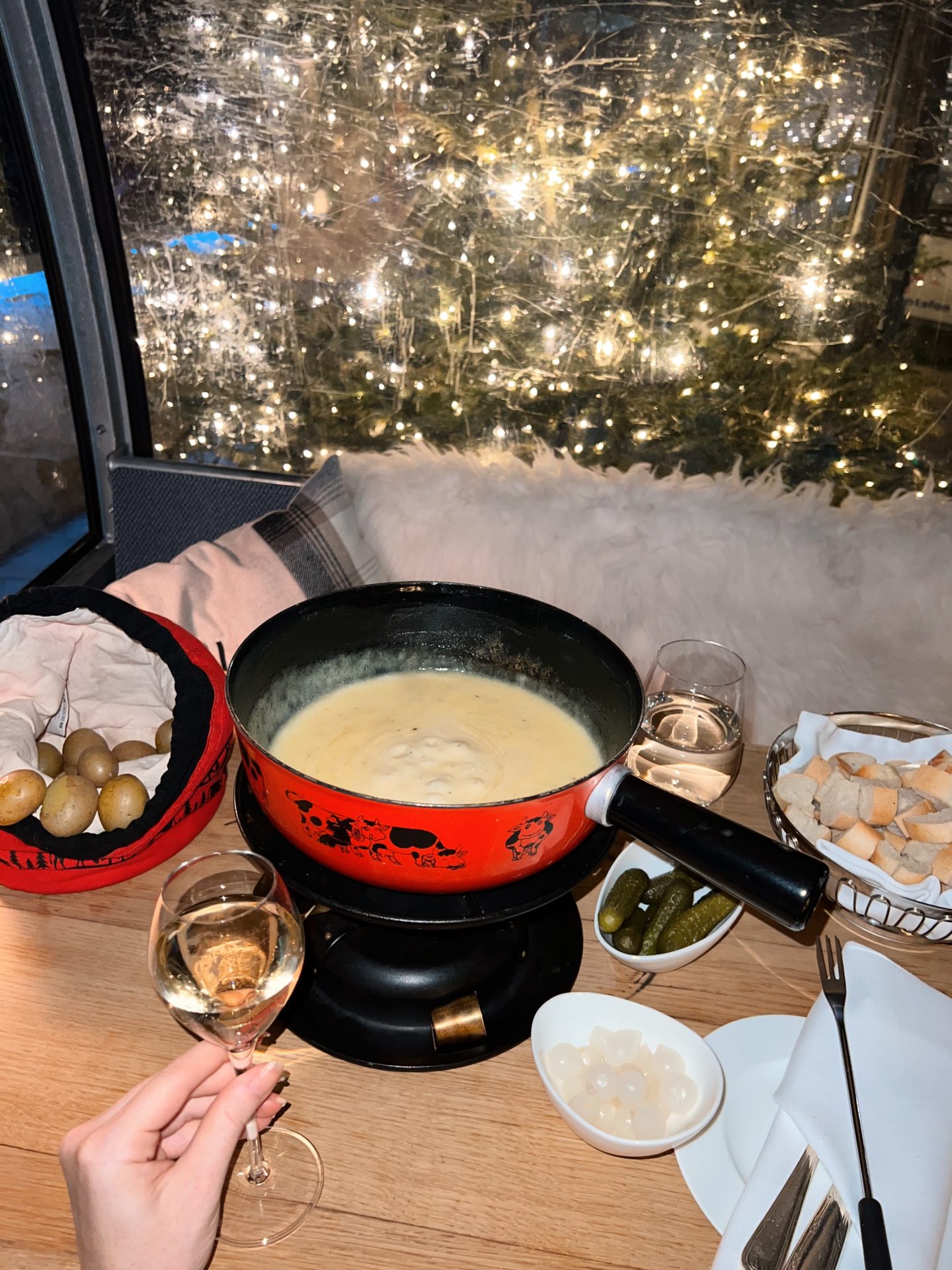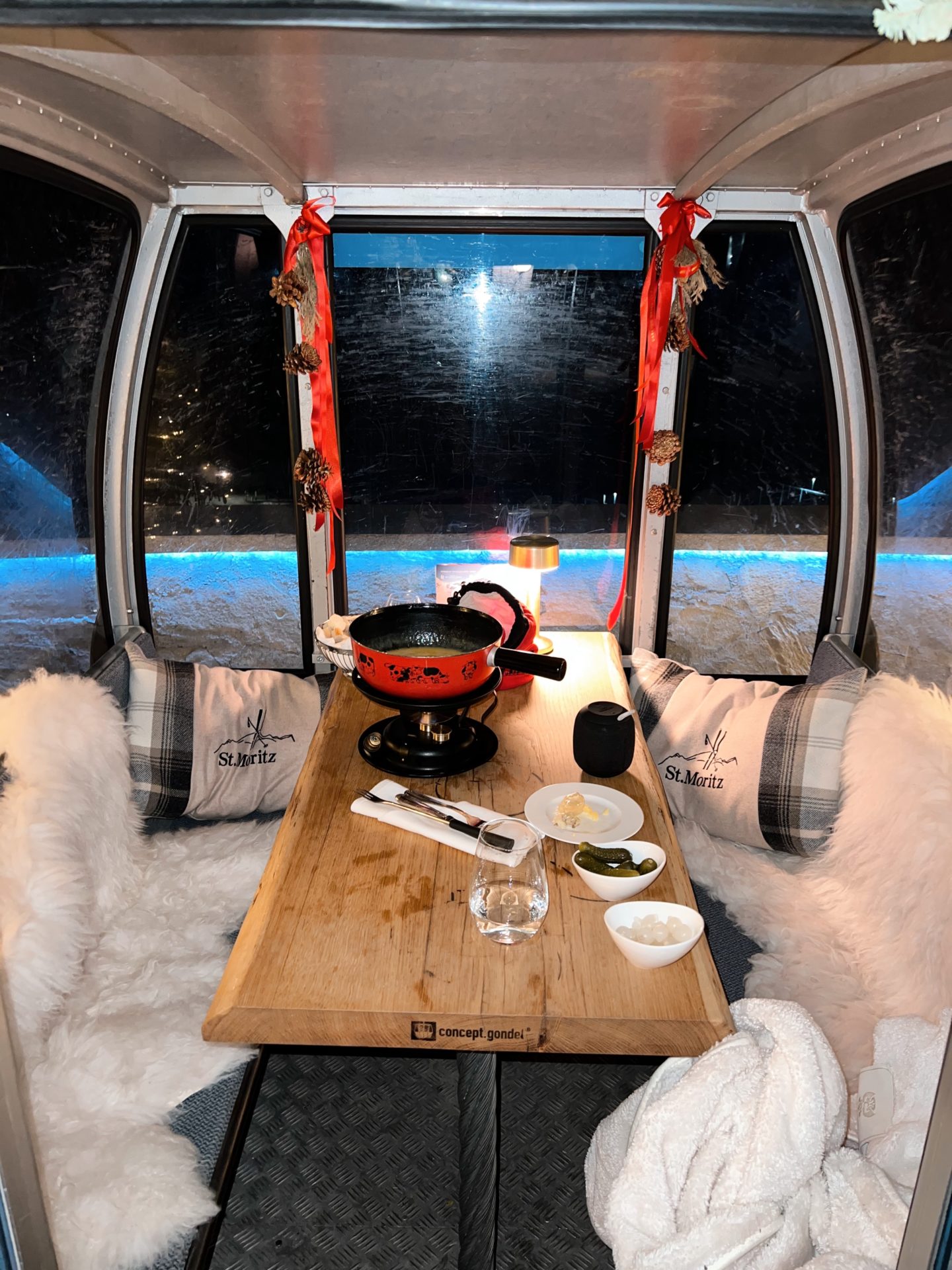 The Carlton Hotel Gondola Pop Up
Another highlight from my visit was my night enjoying my (first ever) cheese fondue. I know I know, how very Swiss! On my first night at the hotel I had booked a gondola to experience the famous fondue once and for all, and I dare say I did not leave disappointed.
To switch it up, I opted for the truffle fondue – an entire pot of melted cheese bubbling away with the likes of bread, baby potatoes and pickles to dip inside and consume. This was made all the more better with a glass of bubbles in hand, plus a remote speaker to enjoy my own playlist (quite fittingly I chose Sinatra for the occasion).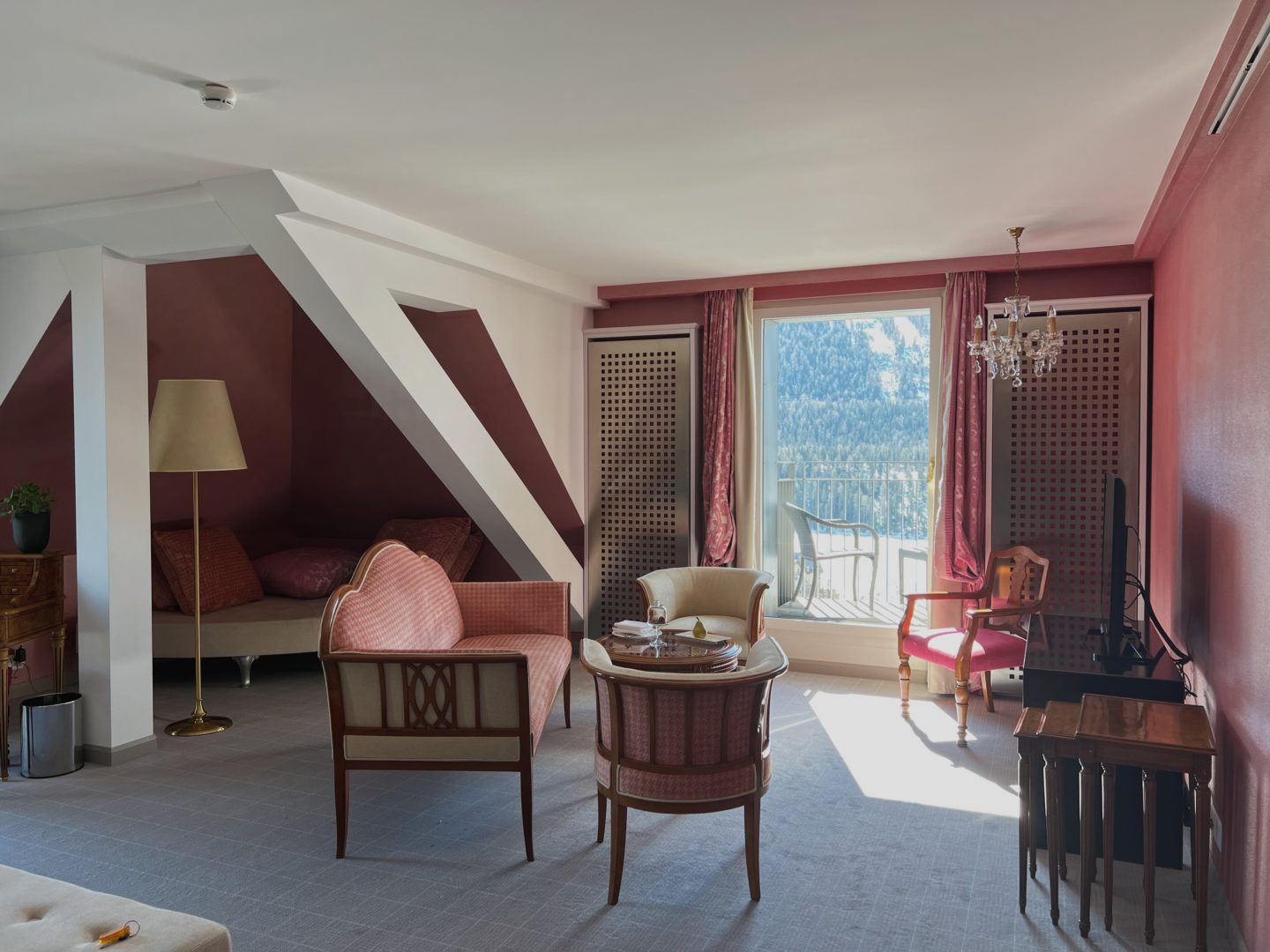 Inside the Rooms at the Carlton Hotel
Let me start by saying this: the rooms at the Carlton Hotel are some of the largest hotel rooms I have ever stayed in for a hotel of this size. It just kept going! Multiple wardrobes, an oversized bathroom complete with both a shower and a bath tub, a sizeable outdoor balcony, a work desk space and a huge sitting area to compliment my oversized king bed.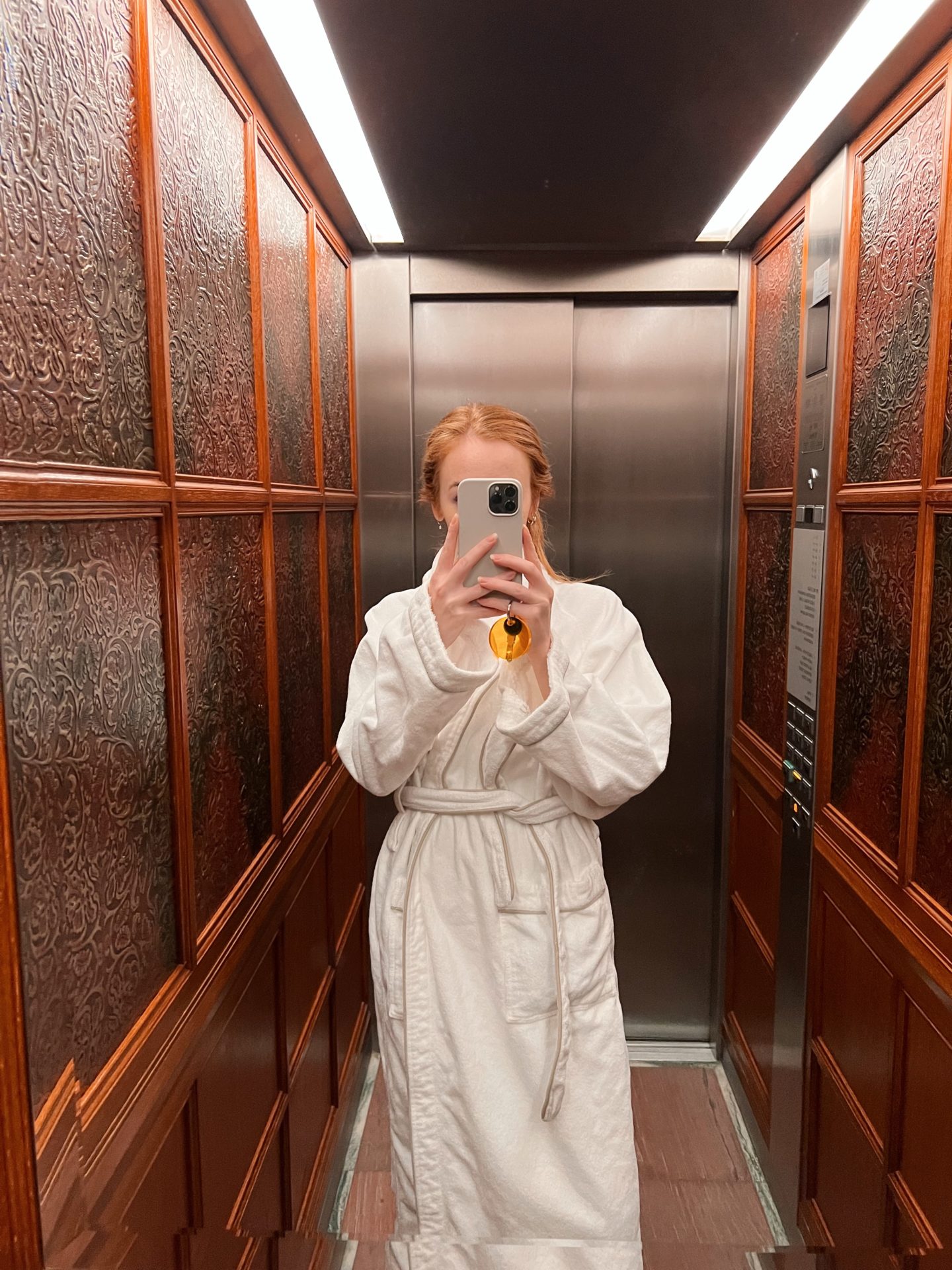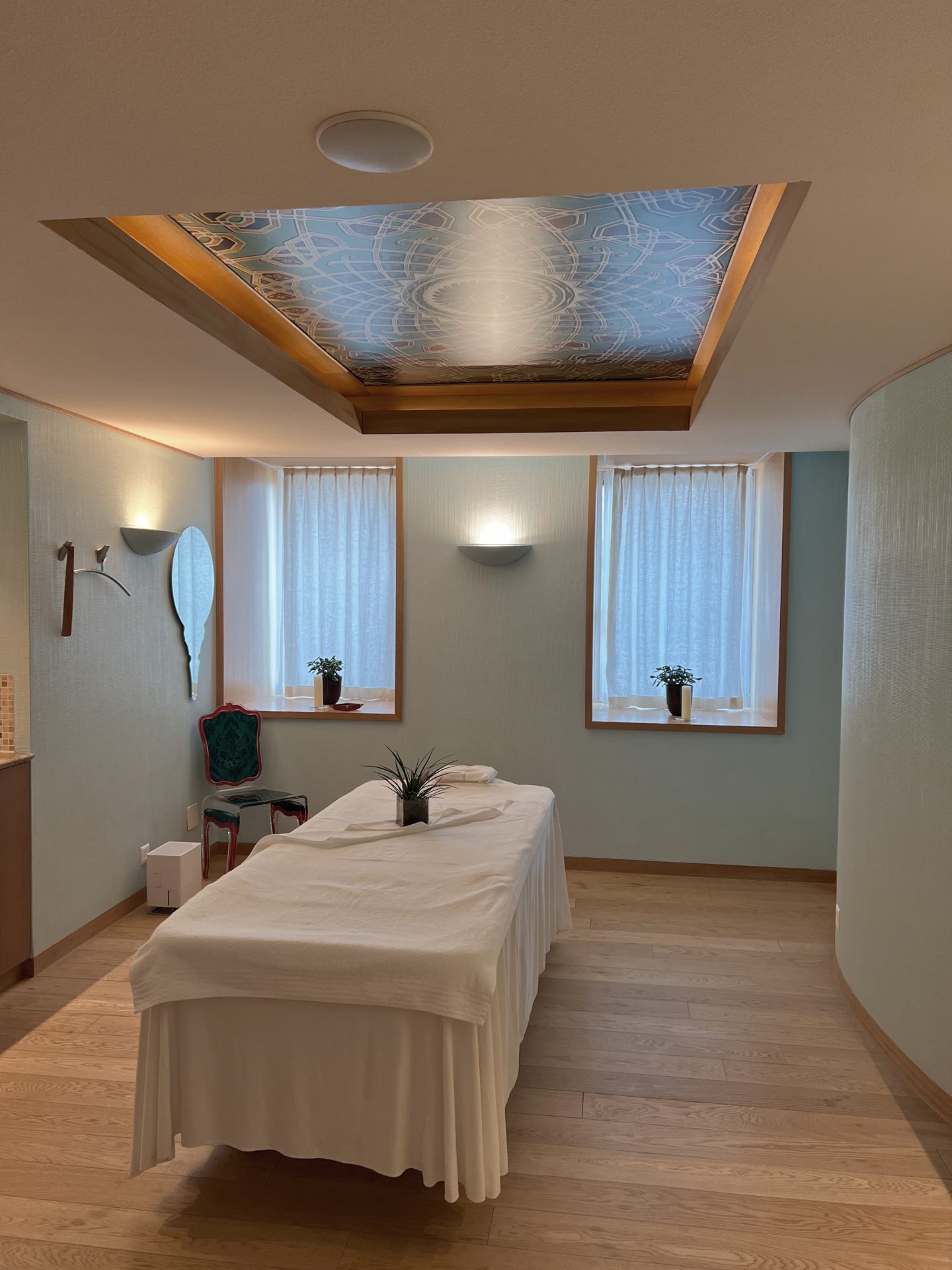 The Spa at the Carlton Hotel
I was quite lucky to sneak in a spa treatment during my stay, which I was especially excited for as I chose a Moving Mountains treatment. The Moving Mountains concept is one of the highlights of the hotel, as it offers a way to reconnect with nature and your surrounds, with considered treatments and menu options in the dining areas as I mentioned earlier. My treatment was a massage with circulation improvement, which was of high importance for me after the long-haul flight to reach Europe (and I had not travelled for a while beforehand!)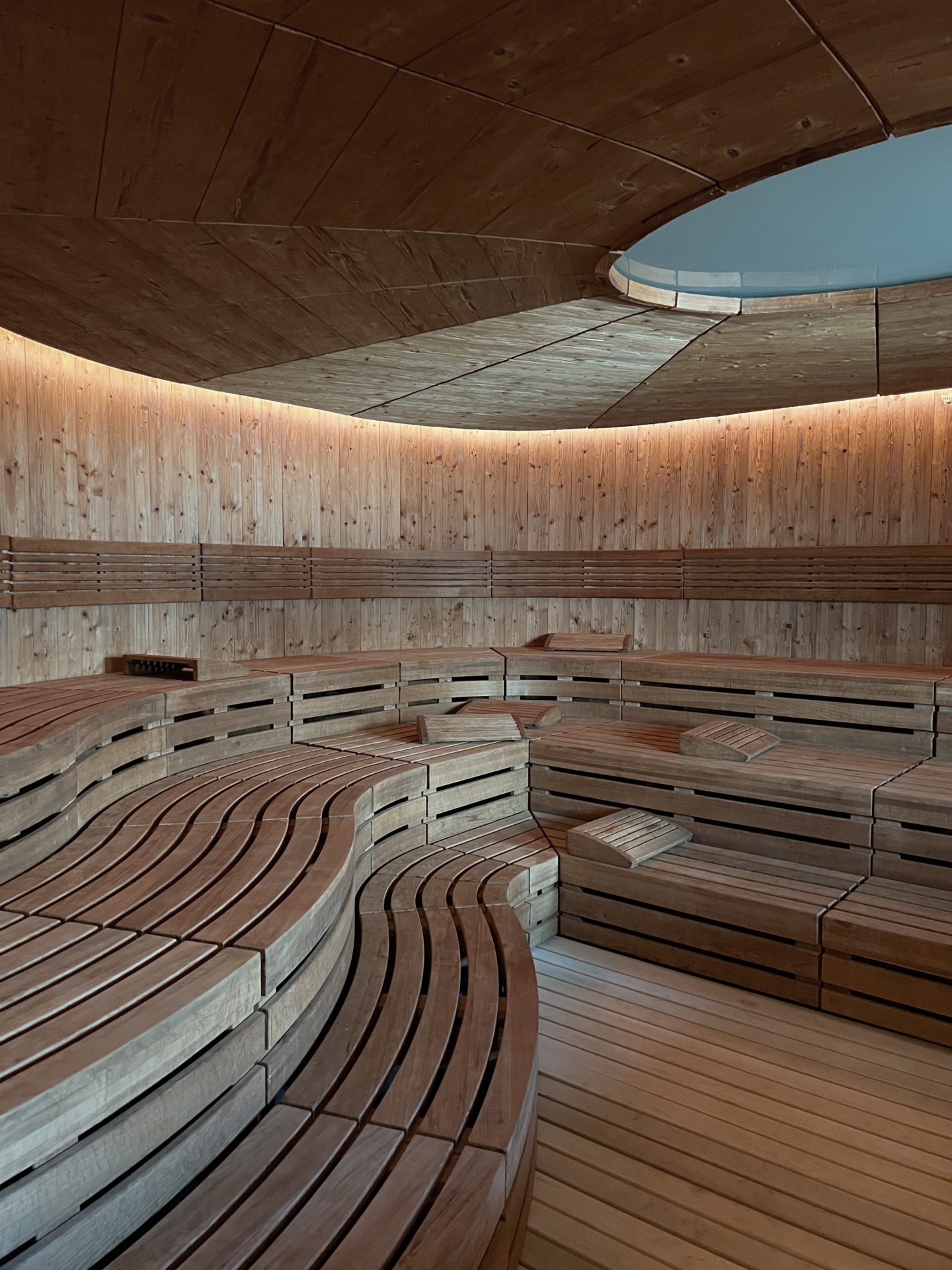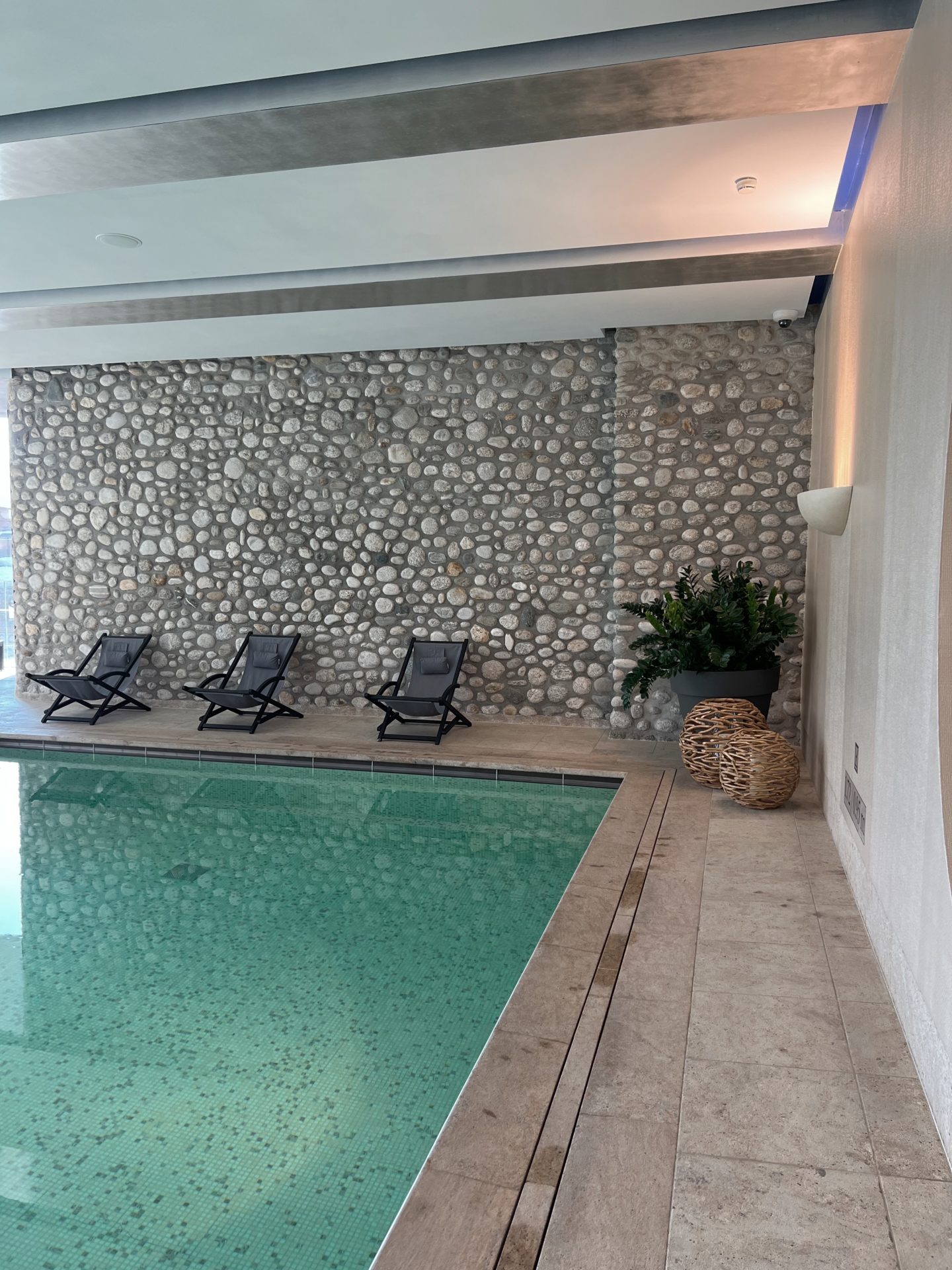 The Spa Facilities at The Carlton
If you don't fancy setting aside time for a treatment, there are still many facilities to make use of in the wellness area. From saunas and steam rooms to multiple swimming pools, there really are a lot of ways to pass your time outside of skiing. This is also a great way to restore and recoup after a long day out in the elements, so be sure to allow time to enjoy everything the hotel has to offer in the wellness space.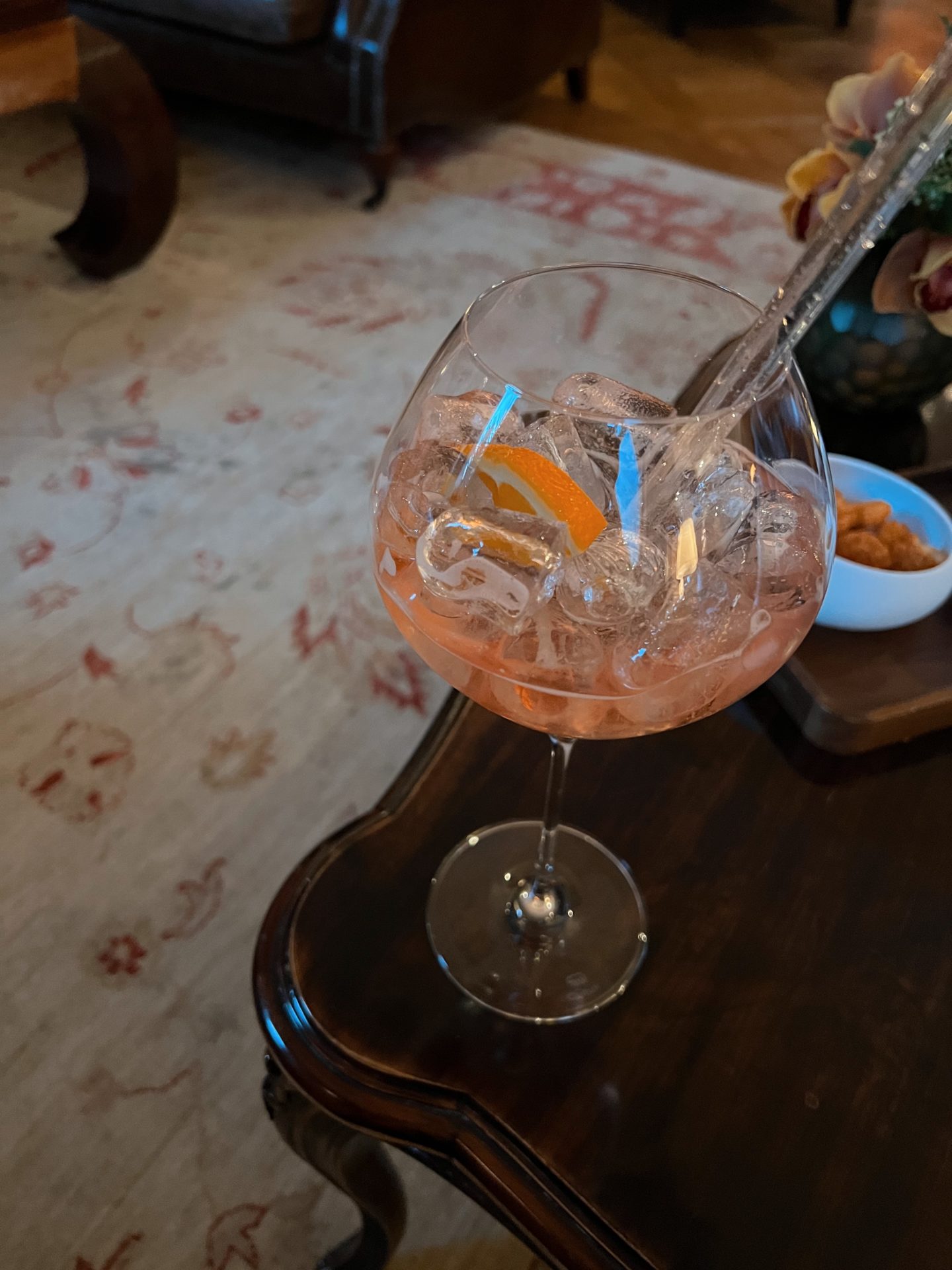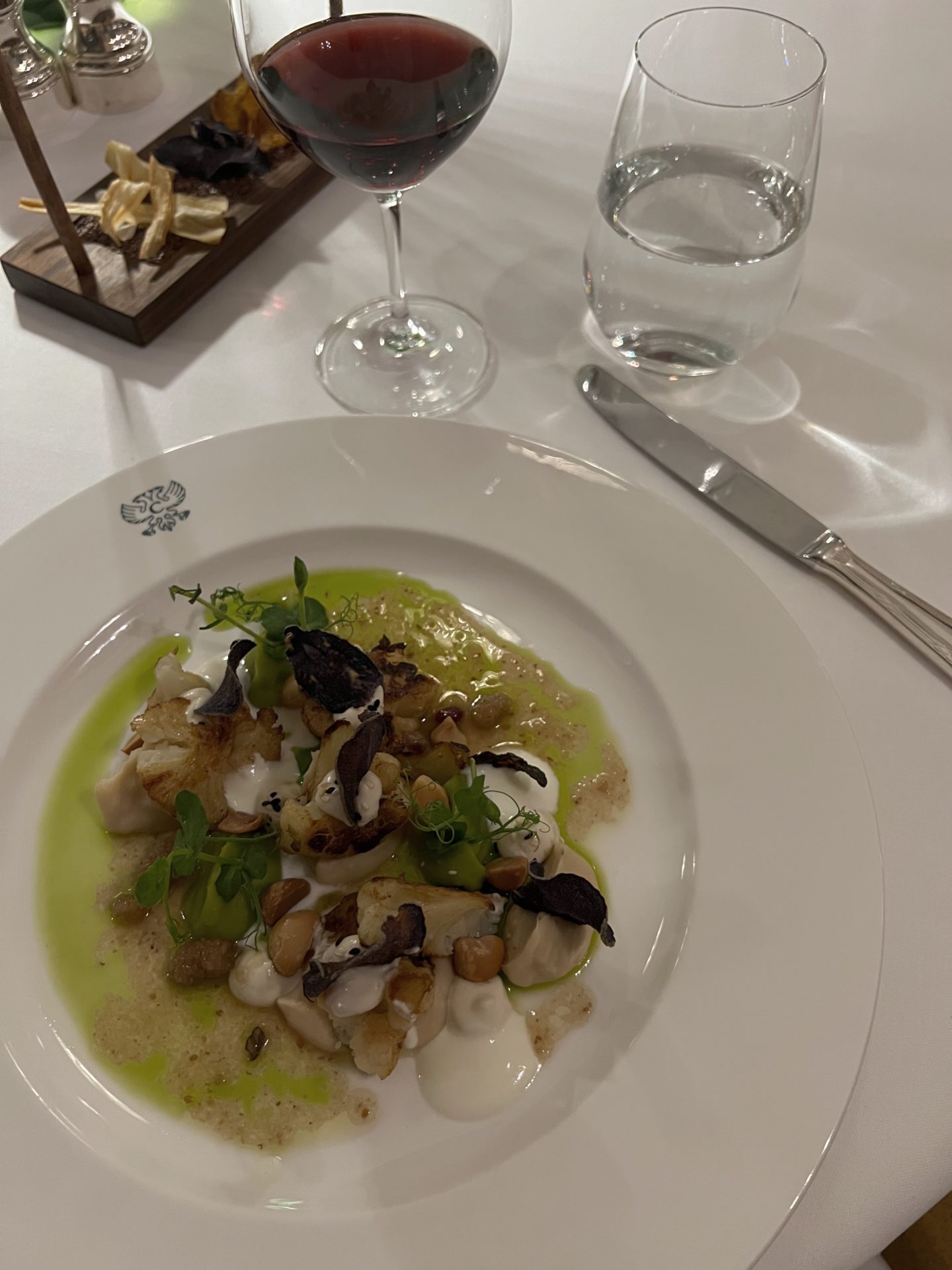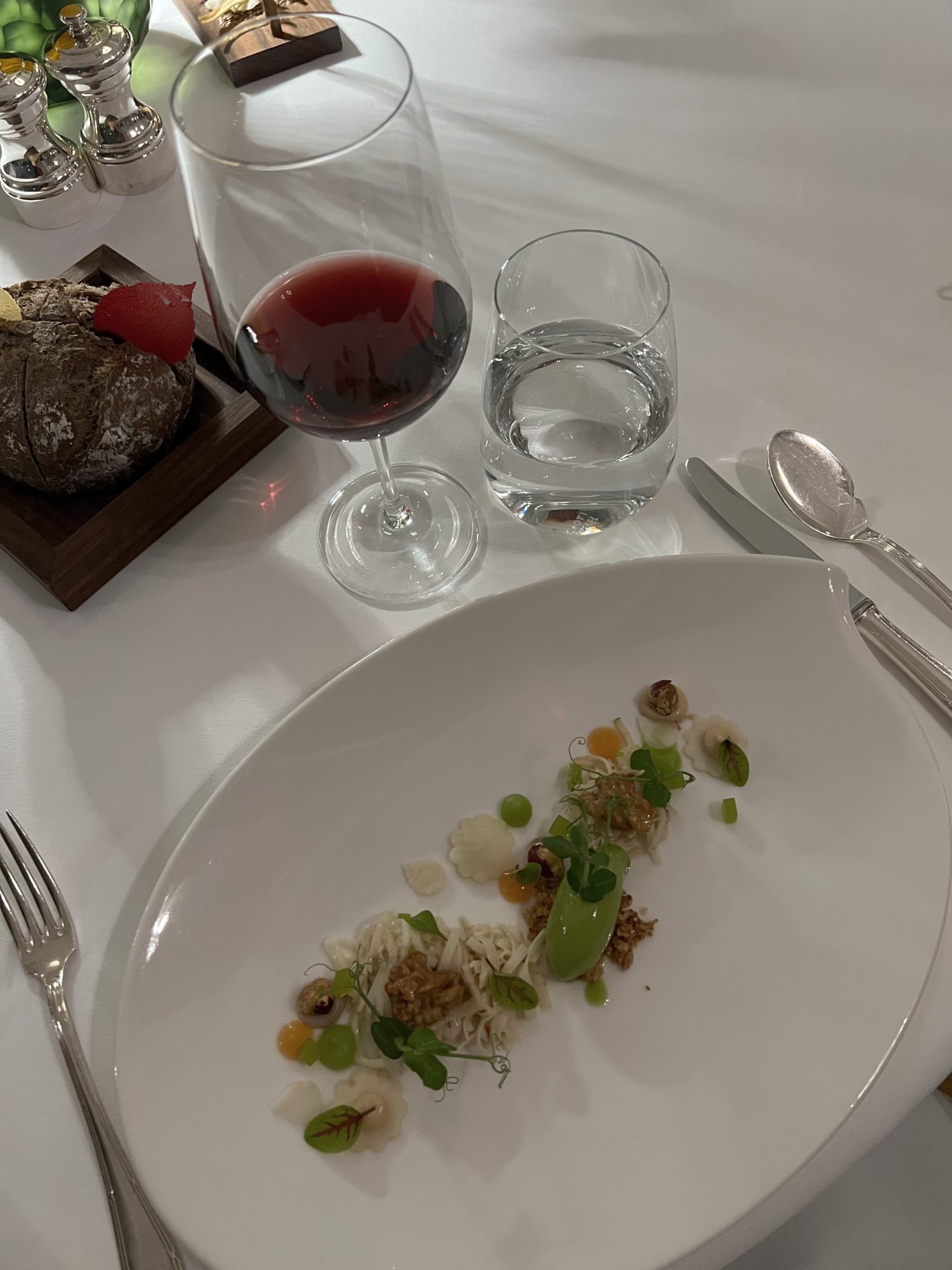 Dinner and auf Wiedersehen!
For my last night at the hotel I enjoyed dinner in the Romanoff Restaurant. I was quite pleasantly surprised by how tasty everything was and how impeccable the service, given this is the hotel's ordinary dining restaurant (where there is also a two Michelin star restaurant on site). If you ask me, dinner at the Romanoff Restaurant is certainly worth while, I couldn't fault the evening one bit.
After St Moritz I ventured back toward Zurich by train, ready to embark on my next journey to London. Catching the train from nearby Zurich is pretty straight forward and you'll just need to change once in Chur. However you can also opt to drive, hire a driver, or in the ice polo season you will notice most guests arrive by private jet. But if you ask me, the train journey is too beautiful to pass up – especially if you travel by the Glacier Express.
A huge thank you to Carlton St Moritz for welcoming me to the hotel earlier in the year for the purposes of sharing my stay. As always all opinions and photos are my own and I can't recommend this hotel and location in St Moritz enough!